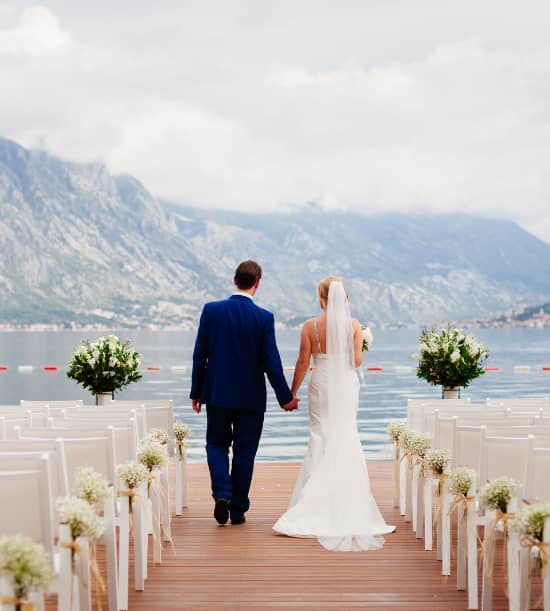 Protecting Your Big Day with Peace of Mind.
Your wedding day is a celebration of love and commitment, a day filled with joy, laughter, and cherished memories. However, it's important to recognize that unexpected events can occur, potentially impacting your special day. That's where wedding insurance comes in—a valuable safeguard to ensure your wedding goes smoothly, even in the face of unforeseen circumstances. In this article, we'll explore the importance of wedding insurance, including wedding cancellation insurance, and why it's an essential investment for couples preparing to tie the knot.
Understanding Wedding Insurance: What Is It?
Wedding insurance is a specialized type of insurance, that safeguards your wedding plans by providing financial protection against unforeseen events. It acts as a safety net, covering a range of potential issues that could arise before or during your wedding day. By obtaining wedding insurance, you can relax and enjoy your celebration, knowing that you're,,prepared for the unexpected.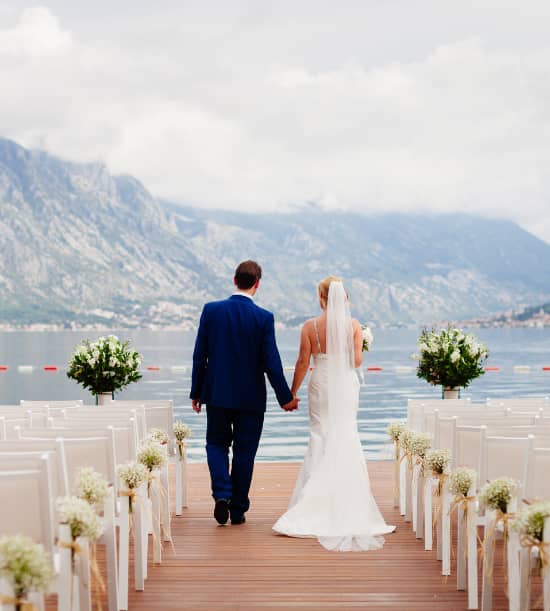 The Benefits of Wedding Insurance
1. Venue Issues and Vendor Problems
Imagine waking up on your wedding day only to discover that the venue you booked is suddenly unavailable due to a fire or flood. Without wedding insurance, you would be left scrambling to find a last-minute alternative while bearing the financial burden of rescheduling or relocating the entire event. Wedding insurance, however, ensures that you're covered for such situations, allowing you to recoup the costs associated with unexpected venue changes. It can also protect you if a vendor fails to deliver their promised services or goes out of business, offering compensation to secure a replacement.
2. Weather-Related Problems
Mother Nature can be unpredictable, and adverse weather conditions can put a damper on your wedding plans. Whether it's a sudden downpour, a blizzard, or even a hurricane, severe weather can force you to postpone or cancel your event. Without wedding insurance, you risk losing significant amounts of money on non-refundable deposits and expenses. With the right coverage, however, you can receive compensation for rescheduling costs or reimbursing expenses due to weather-related cancellations, giving you the flexibility to rearrange your special day without financial strain.
3. Illness or Injury
While no one likes to think about falling ill or getting injured, unexpected circumstances can arise, impacting your ability to proceed with your wedding as planned. If a key member of the wedding party or an immediate family member falls seriously ill or gets injured before the big day, you may need to postpone or make alternative arrangements. Wedding insurance can help cover the costs associated with rescheduling the event or finding suitable solutions, ensuring that you can still have your dream wedding when the time is right.
4. Lost or Damaged Wedding Attire
Your wedding attire holds deep sentimental value and is often a significant financial investment. Unfortunately, accidents can happen, and your dress or suit may be lost, stolen, or damaged before the wedding. Without insurance, replacing or repairing these items can be a considerable expense on top of all the other wedding costs. Wedding insurance can provide coverage for lost or damaged wedding attire, giving you the means to replace or repair it without straining your budget.
Types of Wedding Insurance
Liability Coverage
Accidents can occur at any gathering, including weddings. If someone gets injured or property gets damaged during your celebration, you could be held liable for the resulting costs and potential legal actions. Wedding insurance offers liability coverage, protecting you from unforeseen accidents and giving you peace of mind. With this coverage, you can focus on creating beautiful memories and enjoying your wedding day without worrying about potential liabilities.
Wedding Cancellation Insurance
In addition to the above benefits, some wedding insurance policies offer wedding cancellation coverage as an additional policy for couples to purchase. This policy is particularly relevant in the context of the pandemic, where unforeseen circumstances, such as government-imposed restrictions or health concerns, could force the cancellation or postponement of weddings. Wedding cancellation insurance provides financial protection in such scenarios, allowing couples to recoup non-recoverable expenses, reschedule their event, or make alternative arrangements without bearing the full financial burden.

What Wedding Insurance (Typically) Doesn't Cover
While wedding insurance provides valuable coverage for many unforeseen circumstances, there are certain limitations to keep in mind. According to The Knot, a leading wedding planning website, wedding insurance typically doesn't cover a change of heart or cold feet. In other words, if one of the parties decides to cancel the wedding for personal reasons unrelated to unforeseen circumstances, the insurance will not provide coverage for the expenses incurred. Additionally, watches, jewelry, semiprecious gemstones, or pearls (even if they are attached to clothing) may not be covered under the policy. It's important to check the specifics of your wedding insurance policy and consider separate insurance coverage for valuable items like engagement rings. Keep in mind that coverage for these items may be subject to deductibles outlined in your policy.
1. A Change of Heart
Wedding insurance does not cover a change of heart or cold feet. In other words, if one of the parties decides to cancel the wedding for personal reasons unrelated to unforeseen circumstances, the insurance will not provide coverage for the expenses incurred.
2. Watches, Jewelry, or Semiprecious Gemstones or Pearls
Typically, wedding insurance does not cover watches, jewelry, or semiprecious gemstones or pearls, even if they are attached to clothing. These valuable items may require separate insurance coverage to protect against loss, theft, or damage.
3. Engagement Rings
While the policy may cover your wedding rings, your engagement ring may not fall under the same coverage. It's important to check the specifics of your wedding insurance policy. In many cases, you can purchase separate engagement ring insurance or check if it's covered by your existing homeowners' or renters' insurance. Keep in mind that coverage for these items may be subject to your policy's deductible.
The Cost of Wedding Insurance
The cost of wedding insurance varies depending on several factors, including the coverage limits, the location and size of the event, and any additional policies or endorsements you choose to add. On average, wedding insurance policies can range from around $100 to $1,000 or more. It's important to note that this cost is a fraction compared to the potential expenses you could incur if unforeseen circumstances arise.
When considering the cost of wedding insurance, remember to weigh it against the value of your wedding budget and the overall investment you're making on your special day. By allocating a portion of your budget to wedding insurance, you're ensuring that you're financially protected and can recover expenses in case of unexpected events.
The Best Time to Purchase Wedding Insurance
When it comes to liability and cancellation coverage, it's advisable to purchase wedding insurance as soon as you start making deposits or payments for your wedding arrangements. The earlier you secure coverage, the better protection you'll have against unforeseen circumstances. Most couples purchase wedding insurance about 12 to 18 months before their wedding date, but it's never too late to consider obtaining coverage. Even if your wedding is just a few months away, wedding insurance can still provide valuable protection for the remaining preparations and the wedding day itself.
For liability coverage, which protects you from accidents or injuries that may occur during your wedding, it's essential to have coverage in place from the moment you start setting up the venue or hosting any pre-wedding events. This way, you'll be protected against any mishaps that may happen leading up to the big day.
When it comes to wedding cancellation insurance, it's crucial to purchase it as soon as possible, especially in uncertain times like during a pandemic. Given the possibility of unforeseen circumstances that could force the cancellation or postponement of your wedding, having wedding cancellation insurance from the early stages of planning ensures you're financially protected and can recoup non-recoverable expenses if the need arises.
Choosing the Right Wedding Insurance
When selecting wedding insurance, several factors should be considered. Evaluate the coverage options available and ensure they align with your specific needs. Pay attention to policy limits, deductibles, and any exclusions that may exist. It's also crucial to review the claims process and understand the documentation required in case you need to file a claim. To make an informed decision, compare quotes from different insurance providers, considering both coverage and affordability.
How to Get Wedding Insurance
As you embark on this beautiful journey of planning your dream wedding, it's essential to consider protecting your special day with wedding insurance. Purchasing wedding insurance is a simple and crucial step to ensure peace of mind amidst all the excitement. Several reputable companies offer wedding insurance coverage tailored to your unique needs. Companies like Eventhelper.com, Wedsure.com, and Wedsafe.com are trusted names in the industry that provide comprehensive policies designed specifically for weddings. You can easily visit their websites, explore the coverage options, and obtain quotes to find the perfect plan that fits your budget and requirements. With wedding insurance in place, you'll be safeguarded against unforeseen circumstances, such as venue issues, vendor problems, extreme weather, illness, and more. It's an investment that guarantees your big day remains the joyous occasion you've always envisioned. Happy planning!
Conclusion
In conclusion, wedding insurance offers invaluable peace of mind by protecting your investment and ensuring that your big day proceeds as planned, even in the face of unexpected circumstances. By understanding the benefits, including wedding cancellation insurance and liability coverage, considering what wedding insurance typically doesn't cover, and knowing the best time to purchase coverage, you can enjoy your wedding celebration with confidence, knowing that you're prepared for whatever may come your way. So, make wedding insurance a priority on your wedding planning checklist, choose the right policy for your needs, and focus on creating beautiful memories that will last a lifetime!